Last week was an unusually busy week for us. Until this week! Suddenly, starting Saturday we were crazy busy. Hope that doesn't mean next week will be even busier?!! Here's a recap:
Last Saturday, my nine-year old played his first-ever soccer playoff game. The moment the game started the atmosphere along the sidelines became heated and hostile. My son has been playing recreational soccer ever since he turned five. We've spent every Saturday in the fall & spring on the soccer field – first in Southern California and now in North Texas. Some teams we played against were friendly others not so much. But this past Saturday with this being the first playoff game for eight & nine-year olds it looked like people came to win! That is at any price!! Long story short we somehow made it to the semi-finals! Yeah! We had one day to rest  before we faced off the best team in the league. Half of this team trains 2 or three times a week with professional coaches. I guess they call that pre-select soccer … It's no understatement that we were the underdogs and as it happens a lot in life we did really well – that is until half-time. Then the tides turned and this super duper team beat us 5:2… We were out of the playoffs just like that … 🙁
That should have meant the end of soccer for us for the remainder of the year. But not so fast!! Right after the game my husband got approached by the winning team's 'manager'. They wanted our son to play a tournament with their exclusive select team this weekend. They wanted him at practice twice this week in order to prep for Saturday's THREE tournament games!!!  Just when I thought we could retire the cleats & shin guards for the year we had to get back in gear – again? I tell you these sports are really a family affair. They are all-consuming even on a recreational level. The time & energy you dedicate as a family is mind blowing!
Also, these kids have to go to school too! Hello?? Especially this week when Isaiah had three benchmark tests scheduled! First time for third grade. Needless to say I cancelled this week's German lesson to give ALL of us a little break in the afternoons at least one day this week! With the temps finally dropping to low 40's it is so nice to have an afternoon at home with the kids.
In terms of sewing & crafting or even holiday shopping I didn't get as much done this week as I wished. However, I finally finished my first QUILT TOP!!!! 
My teacher was right. The most time consuming part of this quilt top was piecing the nine rows together. All I had left to do was to sew together eight 32.5″ strips and voila! I have a finished quilt top! Now, I have to find time to go to JoAnn's to purchase the batting!
The other progress I made this week in my sewing room was finally printing out yasemintea.com labels. I used Avery (#8938) Light Fabric transfers and printed www.yasemintea.com and YaseminTea.com labels in sizes 12, 14, & 16 (mirrow imaged) and ironed them on the inside of my pretty pouches! I'll be giving those as gifts this season!!!
(I couldn't decide which I liked better: www.yasemintea.com or simply: YaseminTea.com??)
I gave the chevron pouch to my son's classroom teacher for her birthday this week. She got a little gift card in the pouch as well. You know, a Target gift card never hurt nobody :-)).
The second person on my list this week: Our wonderful, super-organized soccer manager mom. I filled a pretty floral pouch with some of my favorite things from Whole Foods. Hope she'll enjoy all the little organic goodness!
Talking about soccer again, we have a fun little party planned tomorrow evening. We are going to have a end of season party and make s'mores with the team! I decided last-minute to print some of the gorgeous pictures that one of the dads takes at all our games. I am also printing the scores of each game.  After all, we scored over 70 goals this season!!! Wow! What a season! Go STARS!
I am planning on hanging this poster in my son's room after the party.
The 'photographer' dad is getting this t-shirt from us. I found it on Etsy. The perfect place for unique gifts!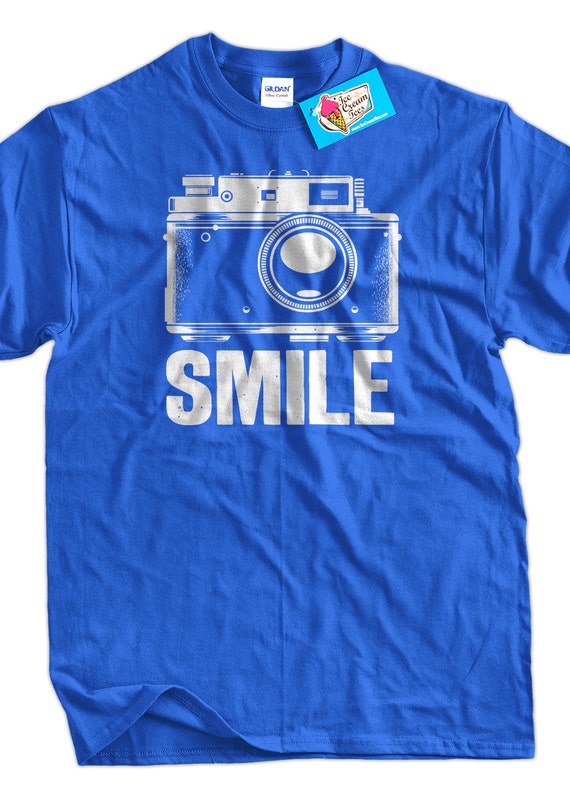 Well friends, that's all the time I have while my baby is taking her long morning nap. It's chilly outside and supposed to rain tomorrow. Keep your fingers crossed that we still get to play in this tournament. Would be sad after all the practice my boy put into it this week. Also, we would hate to cancel the team party. My daughter and I are especially excited about the s'mores tomorrow night!! So rain rain go away … 🙂
Love & Peace
Yasemin